Welcome to Same Day Agra Tours!
About Us

Same Day Agra Tours is the one unique point in Delhi which provides Agra day tours, one day Taj Mahal overnght trip, and Delhi Agra Fatehpur sikri packages from Delhi by car at very affordable price. Agra city is famous for world wonder Taj Mahal in World. Taj Mahal is one of seven wonder of world. We provide all the facilities for the local as well as outstation facilities for the outstations also in the north India. We provide all the budget as well as the luxury cars, Tempo traveller, Volvo luxury buses, mini bus and tour pacakges. Our booking system is very convenient for the tourist. The nature of our booking is interactive and Non-automated due to this type of nature all the tourist are free resolve their queries before the booking.
We always try to provide best tour packages and good transport services to our client every time. We take care for the all trip as of beginning to the last. We provide all type of services such as Delhi sightseeing tour, Local taxi hire, Same day agra tour, Fatehpur sikiri tourism, Mathura Vrindavan gokul Nand gaon trip, Jaipur day tour packages. We also offer transport services in Delhi for airport pickup, drop taxi, airport transfer, half day taxi hire, full day car rent, pick and drop from Delhi railway station, in new and old Delhi both.
We always provide Same day Delhi Agra and Delhi jaipur trip by at very affordable deals for the booking of car and tempo traveller. We provide the services of car rental for the Delhi itself and for other cities also. We provide all cars on the hire basics with top most operators in the Delhi. We are having the facilities of car booking by Delhi taxi service. We are having many tour packages for our customers from the Delhi they are as haridwar same day car tour, Agra same day car tour, shimla manali car tour, jaipur same day car tour, Agra-jaipur-pushker-bikaner-jaisalmer-udaipur-jodhpur- Rajasthan car tour packages. We always provide secure cheap and top car tour packages as of Delhi.
Why Choose Us?
Here are some reason's why we think you should choose us.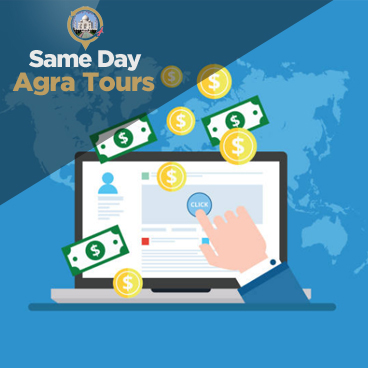 Best Options & Prices
It is not just about price. We constantly work to provide our customers with best travel options and tailored itineraries satisfying their individual travel needs.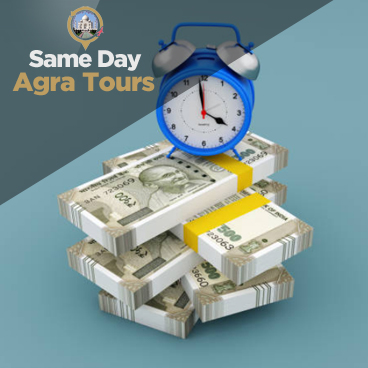 Saving Time & Money
We save your time and money by working personally with you on all aspects of your travel planning. We listen and provide you the best service possible - at your convenience.
Knowledge & Experience
At SDAT, we work hard to ensure we find you the most exciting, intriguing and amazing destinations and experiences that work within your budget.
Safety & Security
Understanding travellers needs and values we shall ensure that they will safe, secure, comfortable, enjoyable and our well taking care by our highly experienced staff & well multi lingual guides at all the times.
Testimonials
we had a nice trip in india, very interesting for all the forts and temples we visited and also for the discovery of the indian life, Mr Mohsin was an excellent driver, very cool and careful and very nice with us. We will not hesitate to recommend your travel agency to all our friends interested in an indian journey.
Abner Joe
Germany and Belgium
My first india tour with Mr Mohsin,very friendly and helpful person. Trip started from delhi to haridwar ending jaipur and back to delhi..we've been to vanarasi, agra,amritsar,jaipur. Mr Mohsin has contributed in making our trip a great and memorable one..very nice car, comfortable, a/c, good advices and lots more and more important Mr Mohsin, a very nice man and excellent driver.
Booked a tempo traveller from Same Day Agra Tours for 10 days family vacation. Really surprised by his personal touch for each and every small details.. Thank you Mr Mohsin for making our vacation a memorable experience. Hats off to you.
The service was excellent as everything was coordinated for us. We just had to be at the hotel lobby at the designated time for pick up. The driver, Mr Mohsin, was very attentive to our needs and even went to extra mile to recommend us on how to get around Delhi.
Excellent service provided by Me Mohsin. He was very punctual in picking us up and was attentive to our needs. He gave us advices on how to travel around Delhi and what to look out for. Very helpful driver. The tour guide was informative when we prompt him about the history of Taj Mahal and was proficient in English.
Tommy Brooks
Northern Ireland
Me Mohsin is a fantastic driver and everything went well for our day trip from Delhi to Agra. I highly recommend using this company after this experience. Everything was easy to organise, the schedule was very flexible in that we decided when to be picked up, where to go and at what time and when to return.
Tour Packages
Exciting holiday packages & day tours
Taxi Service
Outstation & One way taxi service
Contact Address :
199, Street No. 10/2, Markazi Chowk, Jafrabad, New Seelampur, New Delhi, Delhi 110053
Email : samedayagratours@gmail.com | Phone : +91 8010127001 / 9911767491